Smaller footprint speed gates
a lot smaller footprint,more flexible installation
A+ Office Access Control
Sweeper gate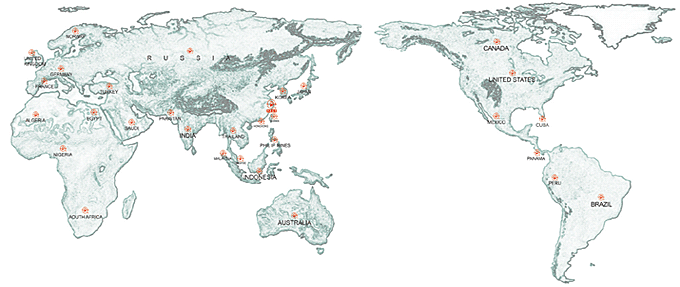 ATB Tech Global Partners for Turnstile Gates www.security-atb.com
Thanks for your supports to make us global OEM/ODM services welcome
Smaller footprint speed gates
a lot smaller footprint,more flexible installation
Your Reliable Turnstiles&Solutions Partner >>
Robust & cost performance tripod turnstile of multi style for your options.More>>
Quality &elegant design speed gates to meet your different application and security access control. More>>
Requirements in a company airport prision etcor organisation demand tailored full security and solutions. Convince yourself of the new ATB full height turnstile system. More>>
--Tripod machenism logo casting
--Brushed surface treatment,powder coating,etc
--Imported cold light illumintor for flap barrier,swing gates
--High visibility intuitive LED arrow indicator
--Heavy duty designed machenism
-- Full range of products including waist height turnstiles
fast lane,speed gates,full height turnstiles,sliding doors
slim lane,swing gates,rails,man gates,etc
--Find out a lot more differential detail with us...
Getting it right for you with our professional experience on security entry control
ATB Technology Co.,Limited specializes in products and solutions that protect assets and control the flow of vehicle & people. Our products have been installed globally with security access control , entrance control prooducts and integrated systems includs tripord turnstile,swing gate,flap barrier,
speed gates,parking management system, parking guidance system,etc.
Our products
Our products are built to last. It's not uncommon to find ATB products in use for years and with loyal customers that buy from us
again and again.
Our people
We hire the right people, train them to focus on customer needs and enable our employees to act in the best interest of our customers.
Our service
We provide excellent service both prior to and after the sale. You can always reach a live customer service or technical support representative to answer questions.
Manufactuering
We design and manufacture most of our products in our manufacturing and distribution facility which is located in the In the leading city of Shenzhen China that are with comprehensive sourcing,electronic tech,and covenient export harbour/ports near HK
Ready to ship anywhere in the world
Modern manufacturing processes and ample inventory allow us to offer many product options as well as customized materials and finishes. We ship product all over the world with shortest lead times that are generally far faster than our competitors.
HID Reader and Honeywell Barcode Integrated Full automatic turnstile gates
Robust full automatic turnstile gates integrated with famous brand readers, HID reader, Honeywell Barcode for transportation ticketing systems. More detail videos,just feel free to contact us
Please reload