By Leo Kusters, Managing Director of Urbanisation at TNO, an independent Dutch research organisation. We are working on the liveability and competitiveness of urban regions and believe in the joint creation of economic and social value.
A comprehensive approach is needed to get our cities ready for the future. Accessibility, liveability, sustainability, air quality, noise, energy, health and economic vitality are inextricably linked. TNO expertise are being called in by cities from the Netherlands all the way to China to analyse and solve these issues as a coherent whole. Because the world wants comprehensive solutions.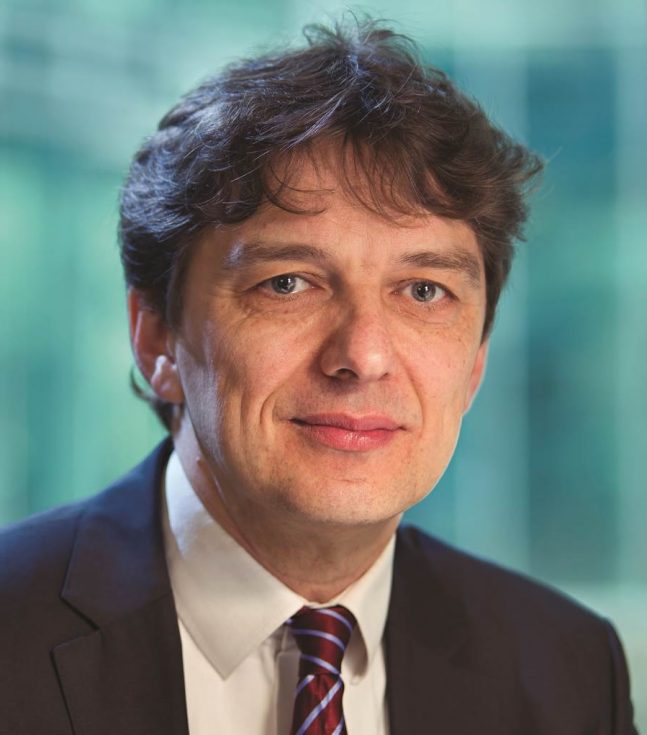 "We are working on innovative solutions for Dutch cities, and our expertise has also caught the attention of the fast-growing Chinese city of Shenzhen that, with a population of 50 million, is the world's largest conurbation," says Leo Kusters, Managing Director of Urbanisation,TNO. "We are advising the city on sustainable regional development as well as designing potential solutions for an enormous metro, train and road intersection in the new financial district that has to process three quarters of a million commuters each day. This brings together our range of expertise – mobility, human behaviour, safety and security, air quality and sustainability. With the knowledge that we are developing in this area, we are putting the Netherlands on the world map with leading concepts for smart cities. And we're taking Dutch industry with us."
Viewing issues as a whole Many changes that affect cities are determined externally, like economic growth or recessions, the climate, ageing populations. So the city constantly has to make adjustments. The ability to comprehensively and interactively analyse and design lies behind TNO's development of the Urban Strategy tool that enables us to view all the issues as a whole. We link our knowledge in areas such as mobility, environment, healthy living, building and infrastructure, safety and security, and energy with (real-time) data generated by the city itself. These insights enable us to make specific predictions. Where previous models existed for either noise, emissions or traffic, for example, we can now rapidly calculate how all these factors in every conceivable variant relate to each other as a whole.
Real-time sharing of useful information We combine data from municipal services with data from third parties, which essentially comprises urban management and planning along with business and industry data in the city, so that each party can benefit from the other's information. Urban and infrastructure managers have a treasure trove of data on the day-to-day operations and flows like traffic, waste, energy, building. Really smart city data solutions ensure that urban planners are able to make use of urban management data in real time while management through information sharing focuses on longer-term strategy. Citizens and companies in retail or catering, for example, and service providers or project developers will gain access to the same data in time, so that they will be able to see the urban situation in real time and thus adjust their plans or services accordingly.
"In principle, it's all about enabling all parties to make maximum use of the same data from every available source, enriching the data and then sharing it again with others," adds Kusters. "TNO provides the technology needed to link the data in such a way that everyone can get useful information out of it: city services, administrators, companies and, of course, the citizens. Technically, there are hardly any restrictions; it's a matter of working together to organise it."